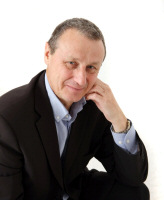 Welcome to my website. I provide a  Social Media service for businesses and individuals tuned to their specific marketing requirements…..
The great thing about social media is that it's where the people are! Think about it. Thousands of people in around here – your potential customers – are online using the various social media platforms right at this moment.
Facebook gets more page views each month now than Google; Twitter is the most brilliant tool to engage with people and millions are using it; LinkedIn still provides the greatest professional networking facility and YouTube provides the most incredible and under utilised video platform that can sky rocket your sales when used correctly.
The fact is that together these platforms are 21st century word of mouth.
Social Media is transforming the way the world does business.
 

The implications are huge and the prizes are enormous for those businesses with the wisdom and foresight to get involved, properly, right now.
There is a window of opportunity now open which is likely to close rapidly in the near future. Even if you are one of the minority of business owners who has the technical knowledge and knows what to do to properly utilise Social Media across the different platforms to build your business, the reality is that you almost certainly don't have the necessary time to devote to Social Media to do it properly.
So let's face it you are probably missing out on possible sales.
And if you don't know exactly what to do and how to do it – and are therefore invisible on the social media landscape – then you have no chance. Which means the biggest single opportunity to develop and grow your business since the arrival of the internet, is completely passing you by.
So instead of trying to do it all on your own and being destined to fail, or burying your head in the sand because you don't know what to do… let me work with you to design your strategy and then do it for you.
Please give me a call on 01344 761 664 and I'll be happy to have a chat.